Omega Transactions Corporation is an award winning company in business since 1989.
Our philosophy is simple. We believe that if you treat people right, the rest will take care of itself. That means taking care of you with low rates, low cost equipment, outstanding customer service and no surprises! No hidden fees, no high pressure sales, just good old fashioned service. It's a philosophy that people notice and appreciate.
Omega Transactions Corporation is a well-trusted, family owned and operated credit card processing company that has been helping merchants just like you since 1989. We offer every solution to merchants wanting to accept credit cards, debit cards, checks and other electronic payments at an affordable price. We provide both the merchant account and a full selection of PCI compliant credit card machines needed to process transactions.
We are a proud recipient of the Better Business Bureau Award for Excellence 13 years in a row (2009-2022). It awards businesses for their extraordinary commitment to ethical practices and caring customer service. We are also proud to tell you we continue to maintain an A+ rating and no complaints at the BBB.
We are known for our award winning commitment to superior customer service and it begins the moment you contact us. We treat our merchants just like we would treat our own family and go the extra mile at no extra cost to you. Call us toll free today at 1-800-333-6237 and see why merchants prefer Omega.
What does this award mean to you?
It means we make it a priority to treat our customers with first class service. You're not just another number to us.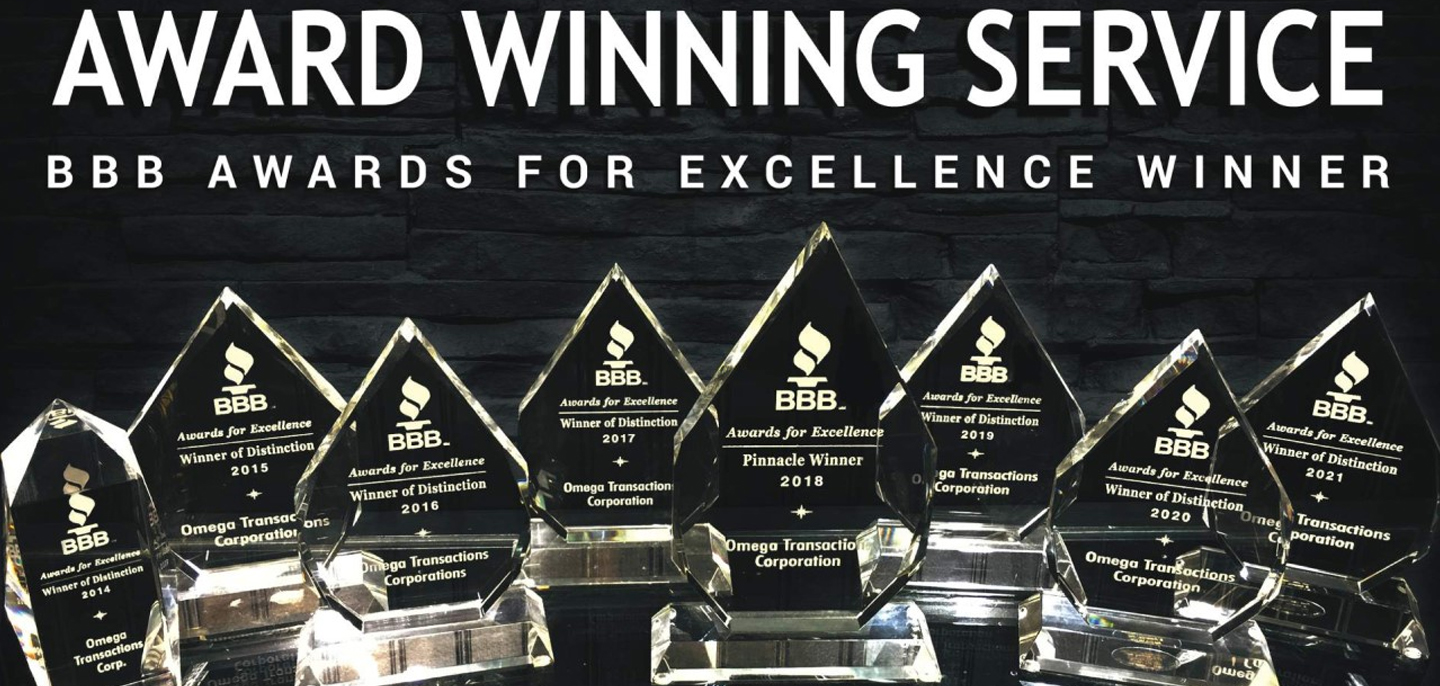 Family owned and operated since 1989
Award-winning customer service
Free 24/7 technical support
Equipment at wholesale cost
No long-term contract
No hidden fees
No cost to switch
No set-up or application fees
No annual membership fee
BBB Awards for Excellence • 13 years in a Row • 2009-2022